GET TO KNOW HAPRO TECHNIK!
Ever since our company's foundation in 1993 we have established ourselves as a reliable partner for all users within the field of water jet cutting. Our products and technologies enable efficiency in production and sustainability in work. Due to highest product quality and fastest delivery we support the work flow of our clients perfectly. Our experience and know-how help to optimize their water jet systems.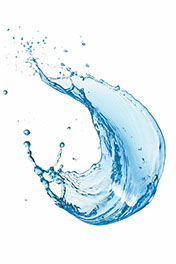 2018 Hapro Technik expands its product and service portfolio and establishes itself with increasing success as a full-service provider of high-pressure technology for water jet cutting. The debut of the new high-pressure pump HT Servo-Jet4000 PURE is the world's first directly-driven plunger pump designed especially for pure water cutting.
2017 Intensification of the partnership with Perndorfer Maschinenbau KG, exclusive service partner for Perndorfer water jet cutting systems, commissioning of the first Hapro Technik Plus systems
2015 Adaption of the product portfolio, increased focus on high-pressure technology, bundling know-how as a full-service provider for water jet cutting
2004 Representation in Austria for the company HSB-Automation, linear technology, drive technology, handling technology
2000 Representation in Austria for the company Teseo, aluminium systems in modular design for the transport of compressed air, nitrogen, synthetic oils, mineral oils, and water up to 15 bar pressure
1997 Representation in Austria for the company Tecnoingranaggi, expansion of water jet cutting technology for the areas equipment and friction materials, high-pressure pumps, and abrasive technology
1995 Representation in Austria for the company Püschel, automation systems and handling technology
1993 Company founding, project planning, and sale of compressed air components