Efficiency and sustainability with HT Plus
Efficiency
and sustainability with
HT Plus.
LOWER THE OPERATING COSTS OF YOUR WATERJET CUTTING SYSTEM.
HT Plus systems optimize your waterjet cutting system. The "plus" stands for the decisive advantages compared to conventional peripheral devices of a waterjet cutting system,

because the water quality and the quality of the installed components are largely responsible for the service life of the system: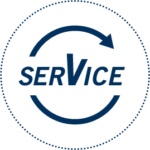 Service and support
We respond promptly and reliably
to your request.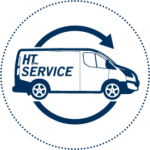 Service availability
Professional maintenance and repair,
Knowledgeable technicians, High-quality parts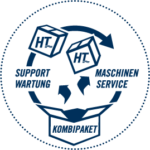 Maintenance packages
Choose from modular maintenance packages

tailored to your request.
HT Service and Maintenance.
EITHER URGENT SERVICE OR PLANNED MAINTENANCE ON THE APPOINTMENT – WE WILL TAKE CARE OF IT!
The type and scope of the services are individually coordinated with you. We endeavor to carry out the work quickly, professionally and to your complete satisfaction.
SERVICE ON THE ROAD
Our service vehicles are equipped with a wide range of spare parts and war parts. This lets our HT service technicians respond quickly and reliably.


PROCESS RELIABILITY
Our maintenance packages are tailored to the system and the requirements. They include set checks and service work on your cutting system. As a result, you receive high cost transparency and increase the availability, performance, and quality for many years. Our experienced and specially trained HT service technicians test and maintain the system and all peripheral equipment.

SYSTEM OPTIMIZATION
You benefit in many ways. By partnering with HT you have a well-maintained system and benefit from our know-how in waterjet cutting. In addition, we provide you with the latest products and information. Your tailored cutting process is continuously enhanced.


QUALITY CREATES TRUST. TRUST CREATES PARTNERSHIP.
Place your trust in us and see the quality of our products, just like many of our ong-term customers with whom we work in partnership.

Together, we are the HT team.